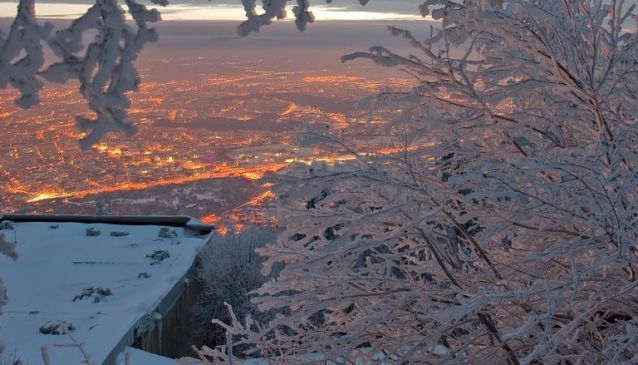 Under the Mistletoe in Bulgaria
Retreats & Relaxation
Bulgarian mountains are not only incredibly majestic but are also characterised by great versatility
Those of you who have managed to survive the Black Friday madness and check off most of the items on their endless holiday shopping lists are probably gradually starting to realise that the Christmas season is indeed upon us and it's not only about buying marked-down Blu-ray players or smartphones. In fact, it is much more about getting together with your friends and family and having a jolly good time. Most folks like to go about it the traditional way, which involves a roaring fireplace, a beautifully decorated Christmas tree with tons of presents under it and a succulent turkey with cranberry sauce. Idyllic, isn't it?
But what if we suggest that this year you try something equally idyllic and excitingly adventurous at the same time? What if we tell you that there is a place where the warm, domestic comfort of this glorious holiday can be combined perfectly with the snowy fun of the season it is celebrated in? This place is called
Bulgaria
… so come with us and check it out.
The first thing you will notice when you arrive here is how pretty the country looks in its fluffy white winter coat. The air is crisp and cool and everything is covered in silky snow. But let's not waste precious time – we promised you a special Christmas holiday and we will give you exactly that. For this purpose we must head for the
mountains
because that's where the true winter magic of Bulgaria is hidden. Getting there is relatively easy since they are scattered literally everywhere.
The Bulgarian mountains are not only incredibly majestic but are also characterised by great versatility. The majority of them boast excellent
ski resorts
where one can engage in all sorts of winter sports and activities including skiing, snowboarding, trekking, climbing, etc. The ski slopes are as varied as they can get and the areal lifts are modern and well-maintained.
Finding a
place to stay
isn't that difficult, either, because one has plenty of options to pick from. Depending on your budget and personal preferences, you can rent an alpine-style villa equipped with all sorts of amenities and Christmassy stuff, such as a Christmas tree and a fireplace, for instance, or spend your holiday in a guesthouse in the pleasant company of the hosts, who will pamper you like a king and treat you to some amazingly delicious local holiday dishes; you can opt for a quiet family hotel or go for a posh 5-star resort… it is entirely up to you and the prices are quite affordable, too.
You can count on the great quality of the
restaurants
there as well. The local taverns, bistros, cafes, and pubs will entice you with their heavenly food and will make sure that you will have the most extraordinary Christmas dinner in your lives, while the bustling
nightclubs
and bars will give you the chance to enjoy an eventful and unforgettable New Year's Eve.