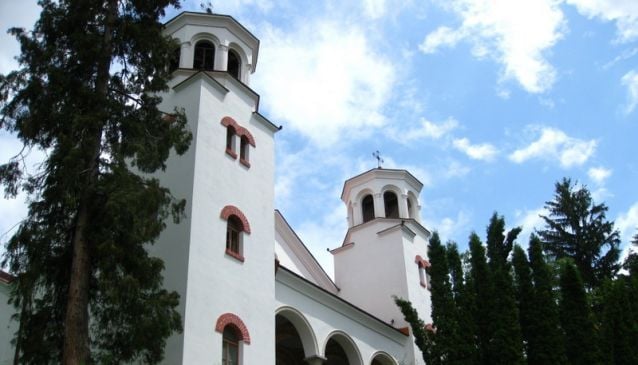 The Magical Town of Varshets
Inspiration
If you are lucky enough to be there in August, you might actually see the most stunning solar shower
When you think of Bulgaria - a small country situated in the heart of the Balkans, you probably expect to experience the unknown or maybe even the more exotic parts of it. Well, the good news is that you can actually do both if you trust me and my experiences. When I say "exotic," what I really mean is extraordinary, romantic or even revitalizing. If you think that this will be a travel guide to the fancy beaches and restaurants that I've visited, turn away now as what follows is quite the opposite; a visit to one of Bulgaria's hidden treasures, the small town of Varshets.
When I was little, my father used to take me to his "planned trips" with the main goal being make me love my country for what it is and for what it offers. Now, a decade later, I feel just that – passionate love for everything Bulgarian and I hope that my father's enthusiasm and dedication can be translated into the paragraphs of my articles. So without further ado, let me tell you my tale about a small town situated in the Northwest of Bulgaria. It is called Varshets and it has always been famous for its mineral water baths, spa resorts and striking views of the Berkovski Mountain and Botunya River as it is situated in a valley adjacent to it.
If you are travelling by car you can easily access Varshets from the highway connecting Vratsa and Montana. It would probably take around two and a half hours if you travel from Sofia via Vratsa. If you decide to take the bus, there are daily buses that depart from the Central Bus Station in Sofia as well as from the stations in Vratsa and Montana. You can also take a train that departs from Sofia via Lakatnik, a place famous for its rocks and picturesque views. But if you ask me, the best way to go to Varshets would be by car as you will be able to stop and take pictures of some of the most magnificent views around Iskar Gorge or the Petrohan Pass.
So here we are; you have already reached this compact but very colourful town - so now what? If you haven't already booked a room in one of Varshets' famous spa hotels, just follow the street signs and go straight to one of them. You cannot make a wrong choice here as all hotels offer a mineral water swimming pool (some even more than one), spa treatments, stunning views from your balcony and friendly staff that will cater to your every need. After checking in, have a wander along the romantic, tree-lined boulevards of Varshets. Explore the beauty of the parks around, relax and refresh your body in one of the numerous mineral water pools around. You will probably notice that even the air in this little town is somewhat different – locals often say that it is good for your health to just sit on a bench in the park and try to meditate or if you feel unable to do so in public just pick a more private space where you could just sit, breathe deeply and set your mind at ease.
Then, when you feel energized enough, you could get into your car and drive a little around the beautiful area of Stara Planina (Old Mountain), as the town is located in the thick forests of the skirts of the north slopes of the Mountain. It is also a mere 12 km drive from the famous Todorini kukli peak that is 1785 meters high. What I would suggest is to follow the street labels that say "Klisurski Monastery" as this is one of my favourite places in the whole world. You could probably guess that this is where my father used to take me quite often when I was little but this is not the only reason why I have such lovely memories of that place.
The small curvy streets that lead to the Monastery keep their own secrets so I would suggest that you stop for a walk in the wild – it really feels like you are in your own magical world left only with your own thoughts and desires. Just try to pay attention to all of the signs on the streets as you go along because the main path to the Monastery will appear on your left if you're coming from Varshets. You should take a full left when you see the last sign and then drive into a really tiny street that will lead you to the Monastery - be careful because the street is so narrow that if there is another car driving opposite you, you won't be able to let it come through… but this has its own romance, I guess.
Before entering the Monastery on your right you will see a small restaurant that I highly recommend as I have never eaten anything more delicious than the specialties cooked by the main chef there. Park your car and enter. All of the dishes are made from organic products and spices which make a huge difference to the meal as you will notice. Do not miss out on this, just sit, pick a few dishes and enjoy them before going into the Monastery. A complete and utter heaven for your palate indeed! Then when you feel stuffed enough and ready for a breath-taking experience, pass through the massive white gate and there you have it, the glory that is the Klisurski Monastry.
As you walk around, you will start discovering the Monastery little by little, when at some point you will be stunned by the magical staircase that leads to the Monastery located on a magnificent hill surrounded by centuries-old trees. If you catch the sunset at that point, the white facades of the Monastery will seem divine and almost surreal. Take your time while climbing the stairs as it is not an easy task. Turn around while doing it as every step up will reveal a more and more stunning view of the Balkans that encircle it.
If you feel like staying (as you probably will), find the main priest and he will take care of you. The prices for the rooms in the Monastery are really competitive so just pick a room and make yourself at home. When you do so, feeling the old wooden floors under your feet and the authentic furniture in your bedroom, take a shower and go out for a late night walk. And here we reach the point where you will understand why I love this place so much. If you are lucky enough to be there in August, you might actually see the most stunning solar shower. But don't worry, even if it's not in August, you will still be astonished by the number and size of the stars in this region. The feeling is indescribable even for those who claim not to be romantic enough to enjoy it. So take your time watching the stars and who knows - you might even see a shooting one. Make a wish and keep it as a lovely memory from this extraordinary place!