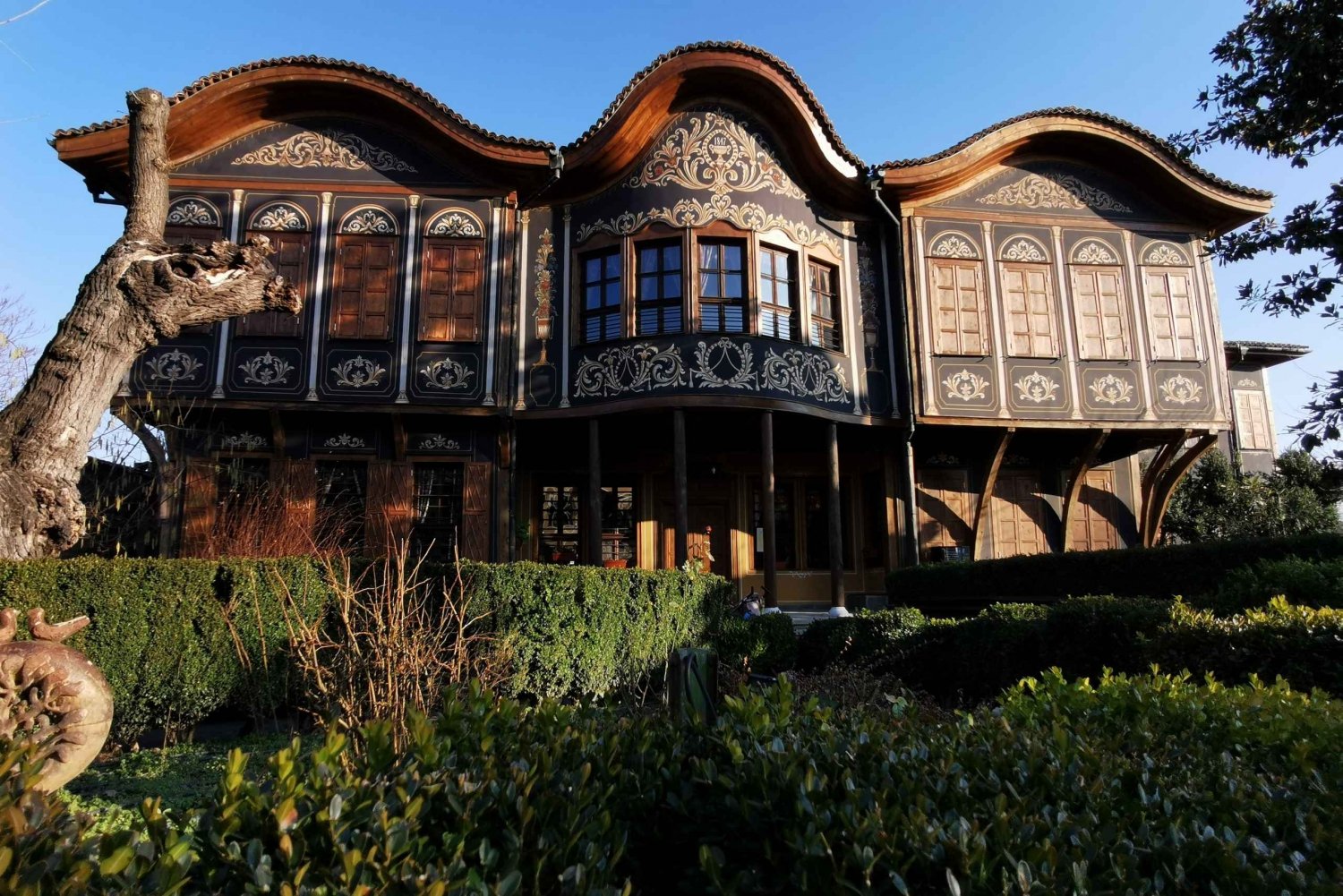 Event Details
Highlights
See one of the most well-preserved Roman theaters, the theater of Philippolis
Explore the 8000-year history of Plovdiv, one of the oldest cities in the world
Stroll among the upscale restaurants and charming cafes of the Kapana district
Enjoy breathtaking views from Asen's Fortress in the beautiful Rhodope mountain
Visit the second largest monastery in Bulgaria and touch the miraculous icon
Description
Leave Sofia and enjoy a full-day tour to Plovdiv, Asen's fortress, and Bachkovo Monastery with a licensed guide. See some of the most interesting historic sites in the area, like Nebet Tepe, the Roman theater of Phillippolis, and the Church of the Holy Mother of God on this tour. Leave Sofia and set out for a full-day tour to Plovdiv, Asen's Fortress, and Bachkovo Monastery. Start the day with hotel pickup in Sofia and relax on the 90-minute drive to Plovdiv. Visit the site of Nebet Tepe, an ancient settlement founded around 4000 BC, and see some historical buildings. Travel to the Roman theater of Phillippolis, one of the world's best-preserved ancient theaters. Marvel at the intricate wooden architecture of Hindliyan's house before moving on to the modern Kapana district to explore the shops and wander one of the longest pedestrian streets in Europe. Relax on the approximately 30-minute drive from Plovdiv to Asen's Fortress, perched on top of a hill in the beautiful Rhodope Mountains. Learn how the fortress that defended the route from the Aegean Sea to Thrace, and see the ruins of the fort itself and the Church of the Holy Mother of God. Admire some of the fragments of fourteenth-century murals in the church, and see its rectangular tower, believed the be the earliest preserved tower of its kind in the Balkans—Marvel at breathtaking views from the top of the fortress before departing for the next stop. Leave the fortress behind and stop at Bachkovo Monastery, the second-largest monastery in Bulgaria. Explore the main church with one of the oldest iconostasis in Bulgaria and the miraculous Icon of the Virgin Mary, the biggest fresco from the nineteenth century. Wander the Monastery and see the old dining room and original marble table, where monks ate for over three centuries, and gazer at the well-preserved murals in the St. Archangels and St. Nicolas churches. Sit in the courtyard and enjoy the peaceful atmosphere and impressive trees. Buy handicrafts, honey, homemade jam, yogurt, herbs, and other gifts on the walk back by the monastery alley before returning back to Sofia on an approximately 2 hour and 20-minute drive.
Includes
Hotel pickup and drop-off Licensed English-speaking guide Transport with minivan or car Entry tickets to Assen's fortress and House-Museum Hindlian
Easy cancellation
Cancel up to 24 hours in advance for a full refund
Save up to 10%

Reserve Your Experience

From BGN 170.00

BGN 153.00

Buy Tickets!